June 18, Sunday Service in the Park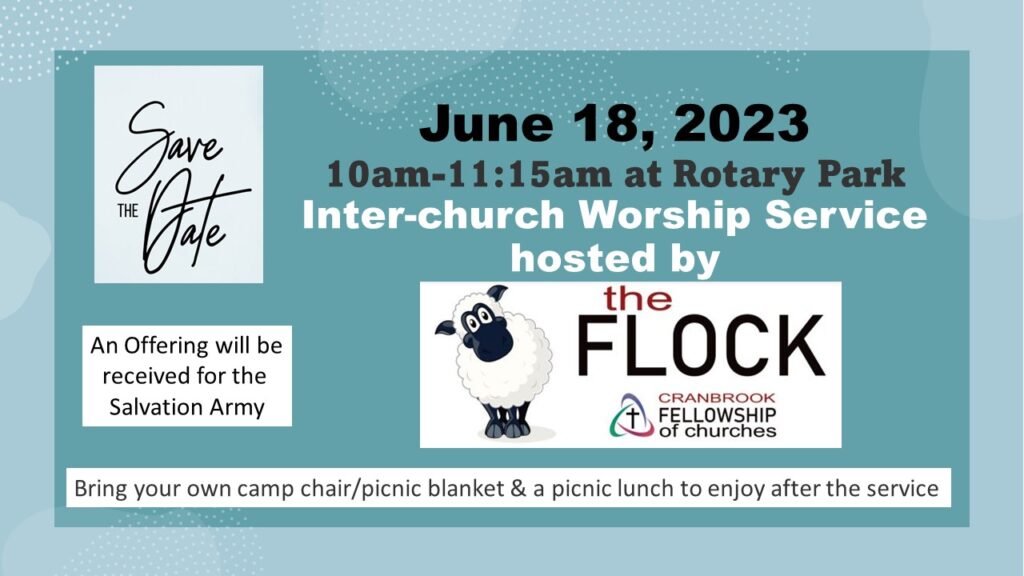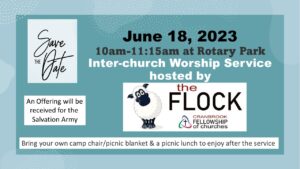 Come to Rotary Park to join in the annual City-Wide Worship Service in the Park hosted by The Flock, Cranbrook's Fellowship of Churches. The service will be held on June 18th at 10am-11:15am as part of the Spirit of the Rockies Festival, formerly known as Sam Steele Days. The faith service celebrating unity, togetherness and community will have an interchurch worship team to lead us in song, three pastors of local churches will be sharing a short message on the scripture John 14:6, and an offering will be taken for the Salvation Army to continue their work in providing assistance and support in our community.
Bring your own camp chair/picnic blanket for your seating. We welcome you to stay after the service to visit and enjoy a picnic lunch, so besides bringing your own seating, also bring a picnic lunch.