Church Ceiling Work Project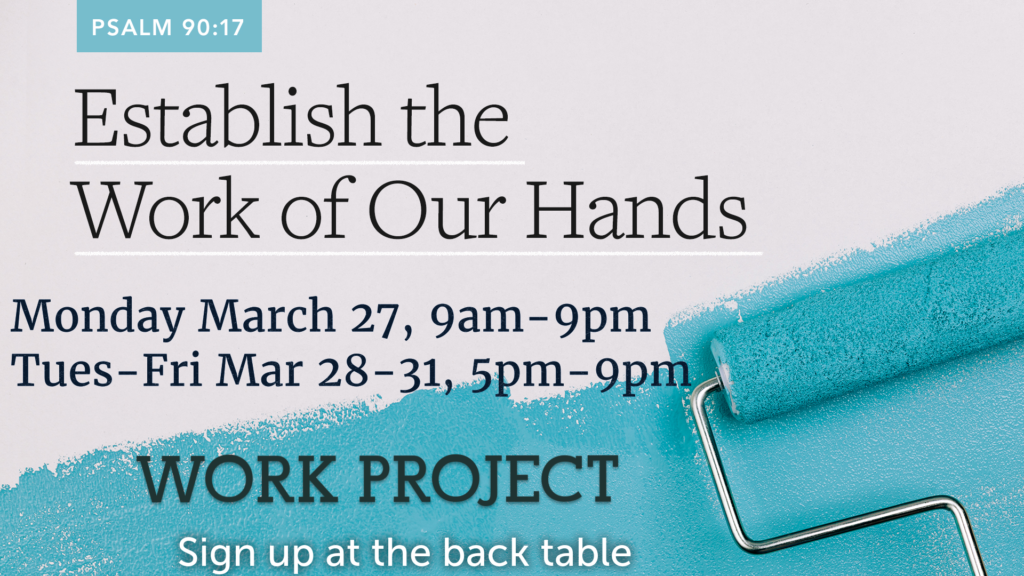 Please sign up to help complete the church ceiling project to paint the beams. Choose a shift (or more) to work on the lift or scaffold to scrape and paint the beams or choose a shift on the floor for low prepping and cleaning. Sign up at the back table or contact the church office.
We will have 3 shifts on Monday, March 27,- 9am-1pm, 1pm-5pm, 5pm-9pm.
The rest of the week, from Tuesday, March 28- Friday, March 31 come 5pm-9pm.
Beverages and snacks will be provided as well as lunch on Monday.